-->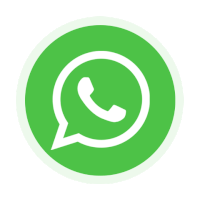 -->

Alert Engineering Works Specializes in Aluminum Alloy Permanent Mold Casting (Gravity Die Casting), Sand Casting and Precision Machining.

The company Was Established in 1982 by a Team of Experienced Entrepreneurs, in an Endeavor to Produce High Tech, Good Quality Castings in Aluminum Alloys Using Permanent Mold Casting Process.

We Have More Than 30 Years of Experience in Manufacturing and Designing Castings and Moulds. We Provide Complete Solution From Pattern Making, Die Designing, Casting Making and Secondary Operations Such as Machining, Surface Treatment etc. to Supply Finish Component. We Have Developed Variety of Castings for Engineering Industry. Our Castings are Used in Process Lighting Industries, Switchgear, Textile, Diamond, Plastic and Agriculture Industries.

We Manufacture Castings from 10 gm to 465 kg Single Piece Weight .

Our Foundry is Equipped with in House Simulation Software . The Software is Used for Casting Methods Design, Simulation and Optimization. This Software is Able to Simulate in Minutes So Development Time is Reduced and it Also Helps Getting Defect Free Casting the First Time. The Mould Making Facility is in House to Give Faster Development Time.

The Foundry is Equipped With Melt Quality Control Equipments Such as Rotary Degassing Machine for Melt Treatment, VAC-Test System for Checking Melt Quality Before Pouring. We Have Long Experience in Precision Machining. Our in-House Machine Shop is Equipped With CNC and Conventional Machines to Supply Finished Components. CNC Machine Shop Consists of Vertical Machining Center and Turning Center. We Deliver Machined Castings Maintaining Critical Dimensional Tolerance.

We Consistently Strive to Provide Superior Quality Aluminum Castings to Satisfy Customer Needs With Atmost Reliability. We Continuously Review Our Quality Standards and Make Consistent Efforts to Attain Higher Levels to Match World-Class Quality Expectations. Our Entire Workforce is Committed to The Long-Term Goal of Achieving the Highest Possible Level of Customer Satisfaction Through Innovation and Continuous Improvement.